4 Warriors Hydro Excavating is committed to exceeding our client's highest expectations, fully understanding timelines, safety, and of course your price budget. If you are looking for a safer process, effective and precise solution for moving dirt, hydro excavation is your answer. Less destructive than traditional excavation methods, soil can be moved without costly damage to root systems, utilities and other underground infrastructure.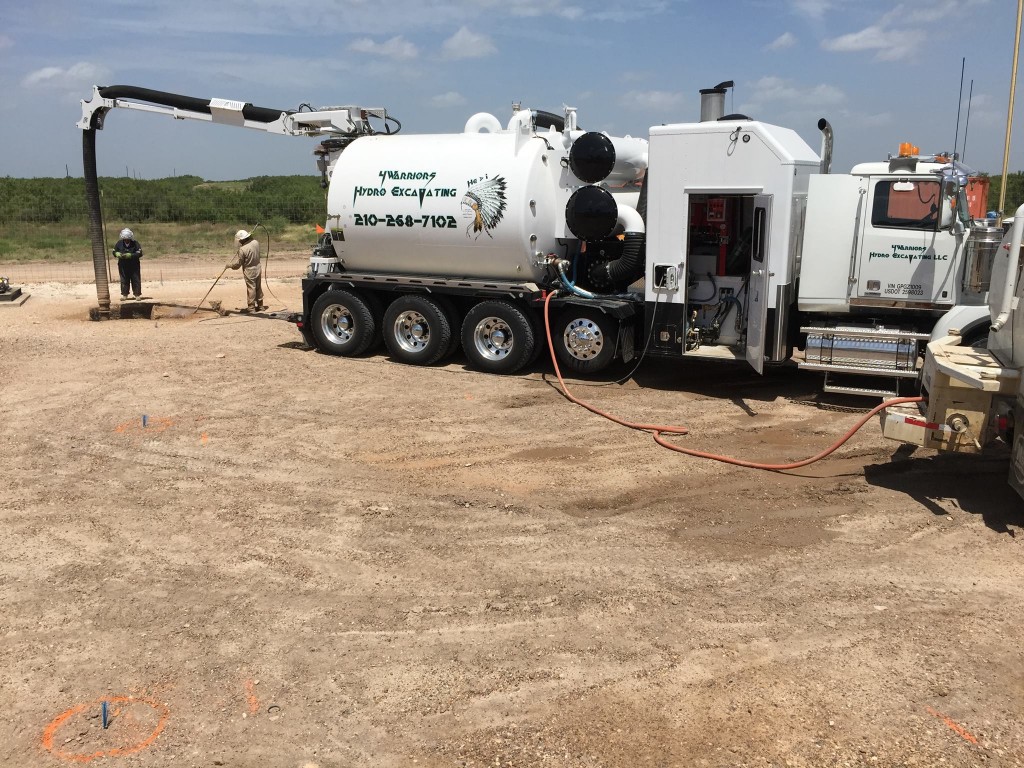 Hydro Digging Produces Unmatched Results
Hydro excavation is a safe and environmentally friendly method. It gets work done within a short period and concisely. Our company uses high-pressure water jets to dig a specific area.  The water contains no chemicals or toxins, thus cause no harm to surrounding water sources.
The water jet precisely cuts through the soil and loosens it.  A vacuum pump works jointly with the water jet to suck up the debris, dirt, or extra water and transfers it to the debris tank.
Equipment that performs the excavation process is situated away from the excavation area. This process of positioning adequately decongest the excavation site.
Why Hydro Excavation is the Future?
More Precise
Hydro excavation accurately moves the soil.  4 Warriors Hydro Excavating uses intelligent GPS mapping technology to identify what needs to be dug meticulously. Any underground pipes and utilities are circumvented thus will not be damaged. Consequently, it does the digging process so precisely without disturbing the surrounding soil.
Efficient and Faster
The hydrovac equipment is instinctively designed to break up the soil and vacuum all debris simultaneously. Since the process is efficient, it avoids repairs to pipes or other underground utilities. When employed in landscaping, it minimizes the need for backfilling.
For companies, local government, or pipelines interested in locating underground utilities, hydro digging minimizes added costs for labor or restoration jobs. Typically, this method is an innovative modern option that replaces traditional and ineffective manual digging, explosives, and machinery.
Rethink your Excavation Process
If you are considering installing underground lines or utilities, rethink the excavation process and shift into a more guaranteed, eco-friendly, and safer method. At 4 Warriors Hydro Excavating, we use efficient pressurized and vacuum systems for error-free results. Don't hesitate to contact us contact us   and communicate with hydro digging experts.