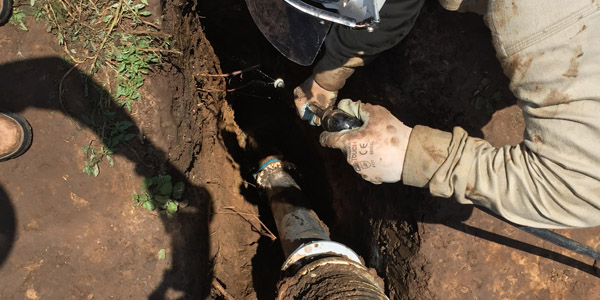 What is potholing and why does every design build project need this service?
Potholing is the process of using a hydro-excavator to dig holes in order to locate utilities or any other structure underground. This is vitally important to complete before any construction project involving underground work begins. The beauty of potholing over other standard measures is the ability to dig deeper faster without leaving a gaping hole to fill.
The general public is more aware than in years past of the need for this service due to the catchy "call before you dig" commercials. It is necessary for both the average homeowner wanting to plant a tree to the biggest construction company building a high rise. No one wants a devastating accident or the expense of damaged utilities.
Why should you contact us for your potholing needs? Some of the benefits of calling 4 Warriors Hydro Excavating for this project are:
Professional attention that will be efficient and time conscience
We can dig deeper, faster without causing excessive damage to the yard or above ground surface.
Eliminates the dangers of damage done by metal scoop excavators.
The value of potholing is not limited to home improvement projects or large construction sites. Potholing is also very useful when placing a utility pole in the ground. Homeowners can use this service when adding security lighting to the perimeter of their property.
At 4 Warriors, we are committed to exceeding highest your expectations. Give us all call; we will be happy to come out and give you a free estimate.