In comparison to all other trenching methods, hydro excavation is considered to be one of the safest, least destructive, and most environmentally friendly excavation procedures. It is seen as environmental-friendly, because it does not damage existing systems such as underground pipes, electric lines, plumbing materials or optical fibers. However, there are some inherent health and safety risks in this process. In order to ensure maximum human safety, the site is secured first, then all employees and anyone in proximity or trying to enter the site has to wear Personal Protective Equipment (PPE) and observe other sets of safety precautionary measures. Among these safety procedures are the following: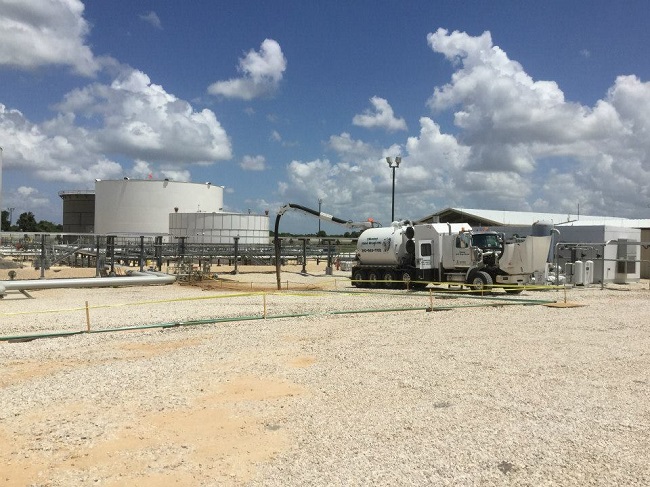 IDENTIFYING ALL UNDERGROUND UTILITIES AND OVERHEAD WIRES.
Before beginning the excavation process, the first safety precaution is to gather all the necessary information about the site. This assists the experts in determining how to navigate the area during operations.
MAPPING OUT THE AREA AND USING PROPER SIGNAGE ON SITE.
Depending on the location of the site, signs warning construction workers and the general public about the various hazardous materials that may be present on or near the site must be erected.
To avoid electrical contact injuries, no one should be allowed to touch the truck while excavation is taking place.
Indicating danger or erecting danger signs while excavation is underway, as well as ensuring that security personnel are stationed at the site's entrance to limit unauthorized access.
UPHOLDING WORKERS' HIGH STANDARDS OF PROFESSIONAL CONDUCT.
All the staff using hydrovac equipment must be familiar with safety protocols and must be supervised by a qualified employee or an on-site contractor. Lack of adequate skills or expertise by a worker can be a source of threat to human safety on-site. At 4 Warriors, with over 6 years of experience, we harbor the best professionals in the industry of excavation. Due to our quality of work, we've worked on some of Texas' most significant projects.
4 Warriors Hydro excavations focuses on comprehensive employee training on various equipment management procedures. We also teach the workers about emergency shutoff mechanisms and water pressure settings so that they can work more efficiently and with fewer errors. Our full-time HSE director oversees our rigorous site-specific training, TWIC certifications, OQ certifications, drug testing, and JSA procedures to guarantee that our employees maintain the highest level of professionalism at all times. We are the best at what we do, so get in touch  with us right now.