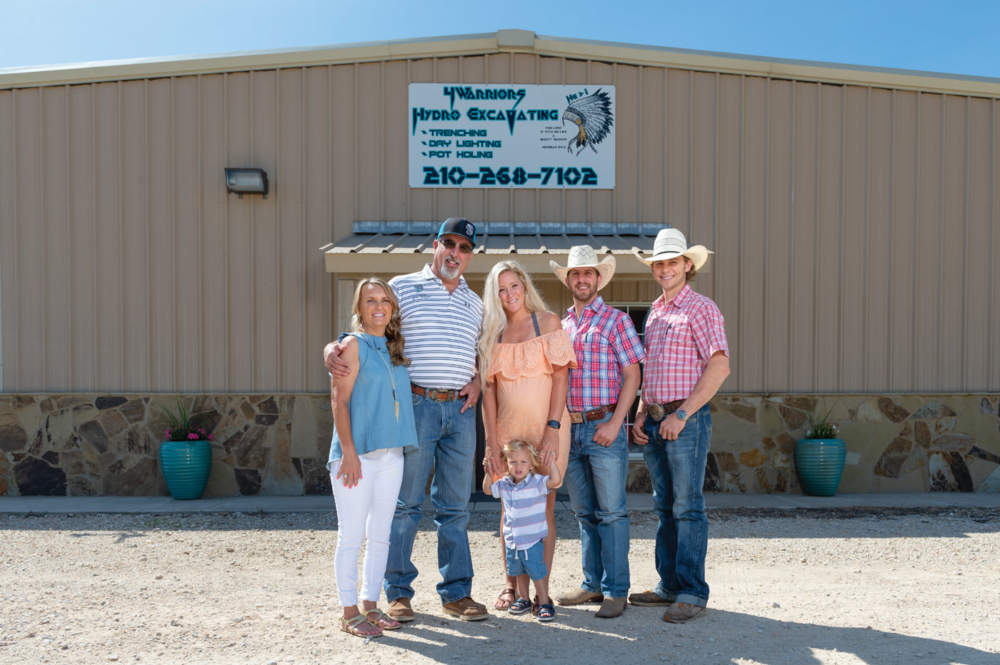 In early April of 2015, the Louis family all sat down and prayed that the Lord would reveal a name for the company…. something with a true meaning. In just a few short weeks 4 Warriors Hydro Excavating was formed and up an running. 4 Warriors means "Warriors of Christ."
Our goal as a Christian, family owned company is to not only make an impact on the industry but also on people's lives. At the end of the day we want our family to take care of your family. We've been blessed with some of the best operators and techs in the industry and also top of the line equipment. 4 Warriors Hydro Excavating is not only the most reliable and safest but also the most cost efficient in the industry. The key to success in this business is to put to a smile on every customers face and that's exactly what we aim to do.
4 Warriors Hydro Excavating is committed to exceeding our client's highest expectations, fully understanding timelines, safety and of course your price budget. 4 Warriors has advanced safety training that is required to work refineries, substations, and even nuclear facilities. The operators at 4 Warriors have been in the industry for more then 6 years with extensive training and have been involved in some of the largest projects in Texas. The industrial training allows us to really "show up" on civil projects and often be ahead of the curve. Our full time HSE director manages our extensive site specific trainings, TWIC certifications, OQ certification, drug testing, and JSA procedures. Bottom line, 4 Warriors is the best at what they do!