When you are in need of safe excavation it's important to work with serious hydro excavation contractors. At 4 Warriors Hydro Excavation we put our client's needs first, and in order to do that, we have made sure our house is in order.  Our crew has extensive site-specific training, advanced safety training and experience working for the needs of various industries. As a family owned company founded in firm Christian morals, it is integral to us that each and every one of our contractors is the best possible person for every job. Our contractors consistently operate the most cutting edge trenching and potholing equipment available for hydro excavation today.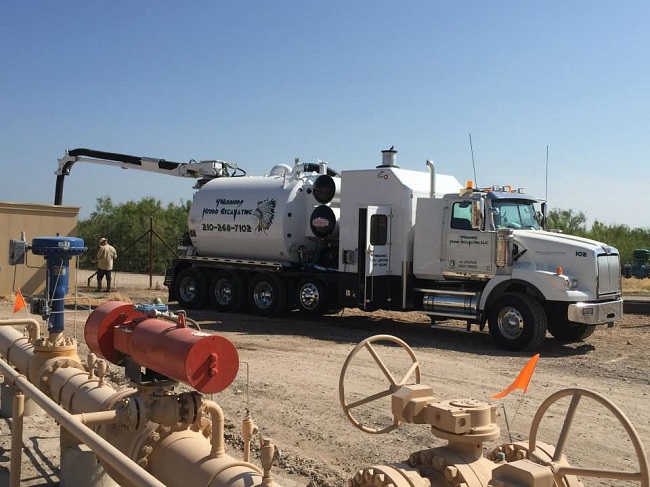 Whether you are a Federal or State agency, a local municipality, an oil company, or real-estate developer in need of commercial hydro excavation, our contractors can deliver exactly what you need when you need it. We have built a reputation on exceeding expectations by working on some of the largest projects in Texas.
When you need to hire a hydro excavation contractor, contact us first to schedule an estimate. When you don't hire the right contractor the first time, the consequences can be costly. Our safety training, TWIC and OQ certifications, JSA procedures and drug testing make sure that your contractor is qualified for any scenario that can arise during the course of the project. As a company with faith-based values, we believe it is our duty to impact every client's life in a positive manner, supplying the best quality work is the way we deliver on that promise.