Potholing is the only safe way to identify a buried asset before commencing construction plans. It is an investigative method whereby the location of an underground utility is exposed at a job site. 4 Warriors Excavating's non-destructive excavating techniques are ideal for potholing. Here's what you need to know about potholing.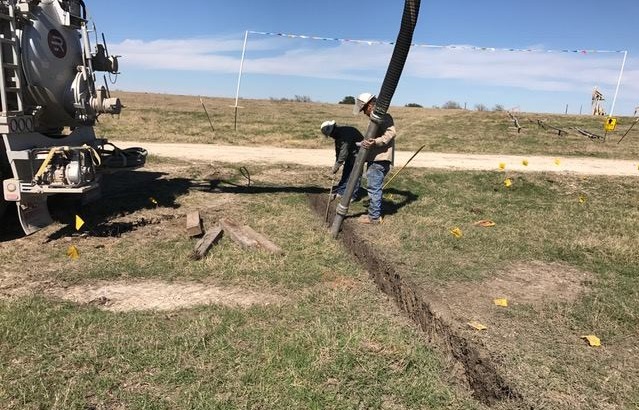 Potholing Process
Potholing through excavation is quite a simple process. Our excavating team of experts will use water to dig and penetrate the ground. Then, a vacuum sucks up the soil into a tank allowing underground amenities to be inspected for leaks, damage, or cracks.
Potholing Methods
Three primary potholing techniques are commonly used in construction industries:
Backhoes
The utilization of backhoes was once a prevalent potholing method, but nowadays, it's considered to be hazardous. Utilities may get destroyed in the exposure, and a spotter must be present in potholing with a backhoe. Backhoes are generally utilized where the risk of tampering with utilities is less, like in Greenfields.
Hand Digging
Hand tools remove excavated material. It's an economical potholing method since expensive equipment isn't required. The technique isn't fit for large operations since it's time intensive.
Vacuum Excavation
Vacuum excavation is the optimal choice for potholing. It's precise, efficient, cost-effective, and safe. This technique is executed either by air or water excavation.
Potholing Benefits
Potholing is a key step to understanding and sustaining your job site. It has some benefits, including:
 Decreased risk of utility damage
 Secure digging around live electrical wires
 Potholing is efficient and budget-friendly
 It offers accurate digging
 Legal compliance
 Potholing is used in diverse applications
If you are looking for a professional potholing company, 4 Warriors Excavating will get the job done. We enable our clients to make informed decisions regarding the site works. Contact us today to schedule potholing services with our certified team of technicians.