Before a contractor starts working on a project that involves digging into the ground, they have to clear the site of utility lines. This is to avoid hitting utility pipes and wires, which are costly to repair and extremely dangerous for the workers and surrounding facilities. Utility location services prevent gas line explosions and fires or electrocution by electrical power lines, among other disastrous events. 4 Warriors Hydro Excavating is the professional locating service provider to call to find and accurately get these dangerous utility lines out of the way.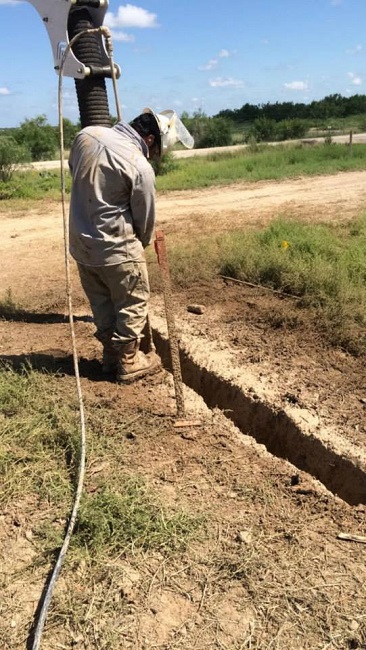 Methods of Locating Utilities
There are three common methods preferred by homeowners in locating underground and subsurface utilities:
Ground-Penetrating Radar
Ground-Penetrating Radar (GPR) applies radar pulses to project a 3D layout of the site. It locates both metallic and non-metallic lines underground. Soil density, environment accessibility, and crowding of surrounding utilities can also influence the GPR's effectiveness.
Electromagnetic Utility Locating
In this technique, the locating equipment generates an electromagnetic radio frequency, and when applied to the ground, the equipment detects the subsurface utilities containing conductive material on its receiver.
Hydro Excavation
Hydro Excavation uses jets of highly pressurized water with a vacuum nozzle to excavate around underground pipes and cables. An industrial-grade machine sucks up the debris, exposing the utility pipes and cables. This method locates water and sewer pipes, as well as power lines.
Why is Hydro Excavation the best method?
Besides being the most accurate, hydro excavation is also the safest, most precise, and least destructive method of locating these lines. Hydro excavation is also better than traditional methods of finding utility lines as it is:
Faster
Cost efficient
Less labor intensive
Less prone to service disruptions
Useful in diverse applications
Environmentally friendly
Hydro Excavation subsurface and underground utility location services
Hydro excavating is proven to be ten times faster and at least four times cheaper than conventional means of utility location. It provides accurate utility location and depth for subsurface and underground utility lines.
We have extensive training and experience tracing utility lines in all industries. Contact us to inquire about our subsurface and underground utility location services.