The job site stretches on, flat and yet unblemished, the project is about to begin. Many boots, trucks and tracks will cross this ground in the following year as the ground is shaped and churned, then raised to a new height, as a neighborhood center, hospital, public high school, or backyard oasis. Yet, beneath those boots and heavy wheels, will lie the network of cables, pipes, and foundations which make life in these future spaces liveable.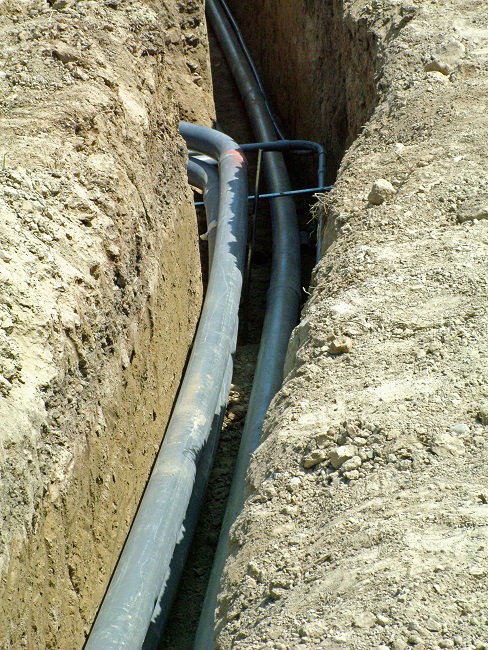 The problem is, with the first arrivals at the site, there are still many unseen obstacles to laying down the systems for modern living. Looking at the site plan, the trenchers see existing utility lines, old trees with large root systems, and countless other unknown objects likely buried in the ground. As the excavator engines fire up in the hum of a Texas morning, and as the crew mans their shovels to assist, the first trench is dug deep to allow for the plumbing of the new structure. Scoop after scoop of dirt is removed monotonously and the trench lengthens slowly. As the sun rises overhead, sweat is on the brows of all the men working. The afternoon comes and then halts quickly. A fiber optic cable cutting across the field was marked ten feet too far north on the plan, and the flags marking the line were run over by a truck delivering material. Now the expensive cable has been ripped out by the teeth of the excavator bucket. It will be hours before the company which owns the line can arrive and fix it, at a hefty price. All the men stand there idle and hot, their progress dead in the water.
But if this crew had been using vacuum excavating, they may not be standing so idle. The use of pressurized water would have jetted right around the line, never severing or ripping it. They could keep moving along without having to fight the dirt's resistance; the water doing the tough work for them. In the matter of a day, the vacuum excavators would have all the plumbing done, while a crew with the old bulky diesel digging machine would just be finishing up one main line, with many more battles against the dirt ahead.
Trenching is the part of construction which is unseen in the end product, but it is the part which makes the end product function. Shouldn't the unseen be finished and out-of-the-way as efficiently as possible? We are here to help you begin to see your plan become a functioning reality, as quickly and efficiently as possible, because you and your vision matter to us!