If your next project includes a lot of daylighting work, get it done faster with hydrovac excavation. It can cut down on the expected completion time when you need to: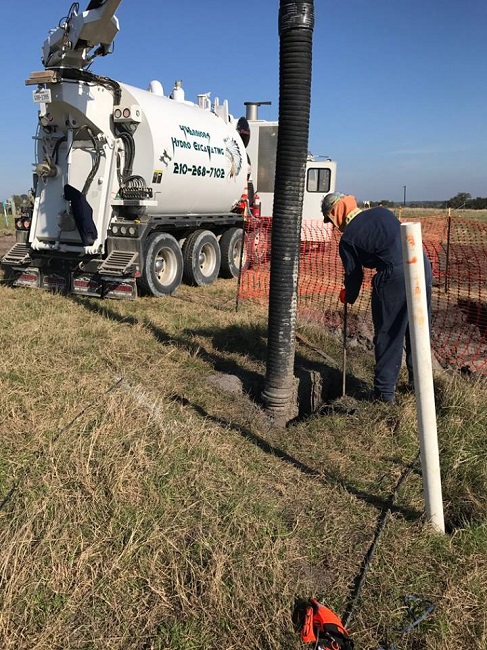 1. Find the orientation of the pipes and buried cables.
When there are houses and structures in the middle of open spaces, it can be hard to get started. You need to know the direction of the pipes and the wiring, and it's not always clear. Hydrovac wands can search for the lines quickly and without damaging them.
2. Track down old, unmapped utilities.
Some developments won't have complete records. But a hydrovac team can quickly find where those utility lines were buried underground. They can also quickly uncover whole lengths of the system if you're expanding it to reach new developments.
3. Excavate around fixtures instead of removing or damaging them.
If your team needs to fix some of the underground wiring belonging to a lamp post or a stop light, getting to those wires can be impossible with traditional tools. Digging to find the exact connections can either rip through the wires or damage the post. But hydrovac daylighting reveals the wires without any damage.
4. Keep going in freezing cold weather.
Once the ground freezes over, mechanical digging tools won't be as effective. The ground can also get so hard it rips through delicate installations as you pull it up. But hydrovac excavation can use heated water on the frozen ground. Not only does that cut through the dirt without hurting the utilities, but it also softens the ground as it goes.
5. Get done with work in tight spaces.
There's not always room for a backhoe. But hydrovac hand-held wands can get into tight spaces and remove dirt with precision. Whether the project is in a tight corner or you need to minimize disruption to meet a deadline, hiring a hydrovac team to handle the daylighting can get it done.
Contact our team at 4 Warriors Hydro Excavating to schedule a time or learn more.