An innovative and improved method of excavation used for large projects today is the use of a hydro-vacuum excavator to get underground. What is hydro vacuum excavation?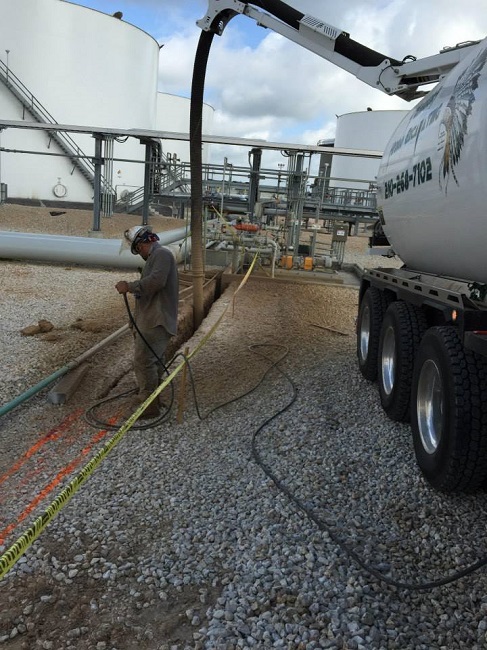 Hydro Vacuum Excavation is the process that safely uncovers ground utilities via water. High pressured water helps break up rocks and dirt, while a large and very powerful vacuum removes the debris. Once this debris is removed, utilities are accessible. Vacuum Excavating is also referred to as soft rock excavation technology.
The speed in which a hydro-vacuum can dig a deep hole renders hand-digging inefficient. This method of excavation is much cleaner and precise. Virtually any material can be removed through hydro vacuuming: rock, mud, sand, and water.
What projects can benefit from this service?
Projects that require an increased attention to detail, less mess, or are located in more environmentally sensitive areas can all benefit from utilizing hydro vacuum excavation. Examples of these include:
Utility companies and pipelines as they repair and install
Sump and catch basin cleaning
Excavation areas with high traffic
Construction site clean-up
Pipe and sewer installation and repair
Underground utility locating
Using this service through 4 Warriors ensures that the client saves money and time during their project, both through the nature of the procedure and the reduction of discovering surprise underground utilities.
4 Warriors commit to exceeding the highest expectations of our clients, with a full and complete respect of timelines, budget, and safety concerns. We have advanced safety training and are qualified for projects that service refineries, substations, and nuclear facilities.
For more information about 4 Warriors and hydro excavation needs, please contact us today. We look forward to serving you!