Our clients are often amazed at how our team has the ability to clean industrial tanks with ease and get rid of waste materials with our hydrovac trucks.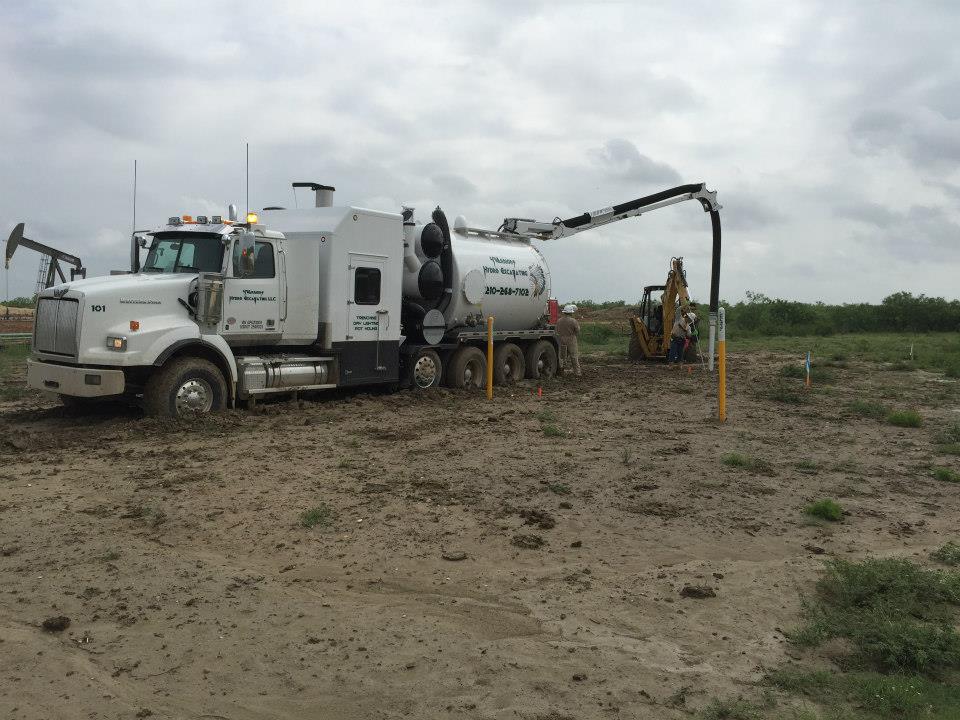 While there are several types of hydrovac trucks and attachments all designed for particular purposes and industries, the vehicles do have things in common. These vehicles are equipped with high-powered vacuum and hydro excavation systems.
These systems are designed to completely clean out various types of industrial tanks and water infrastructure. Hydrovac trucks and other types of vehicles also have the ability to haul materials away because the vehicles have their own debris tanks. Some of the benefits of vacuum trucks are as follows:
Safety
Using vacuum trucks and a team of experienced crew members for cleaning tanks will be one of the safest ways to complete the job. At 4 Warriors Hydro Excavating, our team has been professionally trained and certified. Not only is our team trained and experienced, but our equipment is more than capable of completing the job.
Versatility
As mentioned earlier, there are various types of vacuum trucks available today. The different vacuum trucks that can be used today can take on wet debris and dry debris. Vacuum trucks can also haul away significant amounts of dangerous material because they are equipped with water tanks. The water tanks on the vacuum trucks can hold over 1,000 gallons (3.79 m³). The vehicles are also equipped with debris tanks that can hold up to 2,000 gallons (7.57 m³) of debris.
Cost Savings
Since cleaning can take place at the job site, there does not have to be any additional money spent on cleaning. Site logistics will be assessed ahead of time before a member of the crew arrives on site. If there are any safety issues involved, the safety issues will be addressed. A plan will be put in place before the cleaning crew arrives. As a result, any unpredicted costs will be mitigated.
It does not matter if you are operating a business that uses industrial tanks or whether you need to outsource services to help you clean or transport materials, the team at 4 Warriors Hydro Excavating can help you. Contact us today for more information.