When you're in a rush to finish a construction project, it can seem like there's not enough time to get everything done. There are not enough resources, not enough people, or not enough space to both reach the projected milestones and accommodate all the change orders in your inbox. While hydro vac excavation services can't solve everything, they can bring these three things to the table: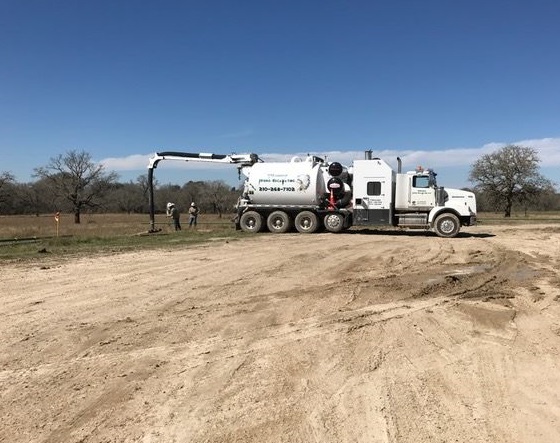 1. More people
If your employees and contractors are already busy, that can make new adjustments start to run behind schedule Outsourcing specialized work to third-party services can help make everything run more smoothly and let your in-house specialists spend time on their specific workload. At 4 Warriors Hydro Excavating, our trucks come with two trained operators who can handle your excavation needs.
2. More precision
Hydro excavation processes are more precise than digging with mechanical tools. The pressurized water systems target just the specific areas that need to be uncovered, and the soil slurry is pumped away to let you make installations or modifications.
When the excavation portion of the project is over, the slurry can be returned to the trench quickly.
3. More ways to finish the construction on schedule
More people onsite might make you worry that it will be too crowded to comply with safety standards. But hydro excavation trucks can do their jobs without being right up against the trench. They also contain the removed soil slurry so your work site isn't partially buried under the displaced dirt. That gives you and your team more room to keep working.
At 4 Warriors Hydro Excavating, we give you more. Our trained professionals have years of experience daylighting, trenching, and more in Central Texas. Contact us today to let us know the details of your construction project so we can help you get it done.