It is easy for a business to find the cheapest method, even if it costs its workers their safety. But this is not the Christian way. Excavation is an especially dangerous industry and so it is upon each company to protect its employees as if they were their own brothers. That is the Christian way. That is the 4 Warriors way.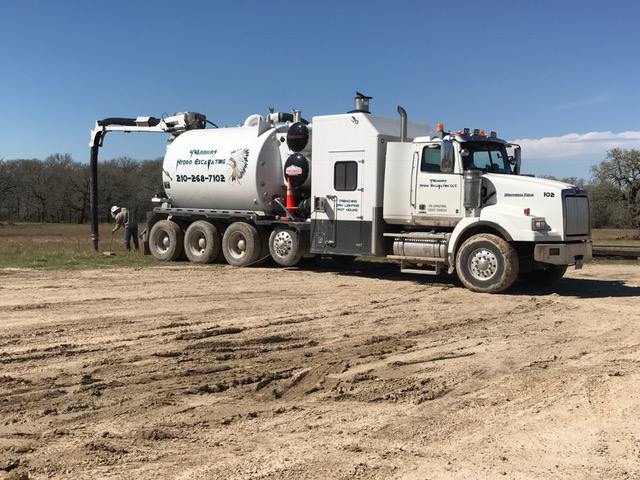 Safer Tools
Since the time of the Pharaohs, there has been a need for excavation which has meant hard manual labor which has meant countless injuries and worse. Manual labor was replaced in part by machinery, which was nevertheless still unsafe. Fortunately, 4 Warriors understands full well that today we can and indeed should do better.
Hydro excavation and industrial vacuuming are the latest developments in excavation technology. With these tools, worker exposure to risk is at an all-time minimum. Hydro excavation trucks operate at a safer distance from trench edges and require fewer crew members to operate. The pressurized vacuum quickly sucks away all dirt and debris from the workspace to allow for maximum efficiency.
Safer Techniques
4 Warriors protects its flock even further by using only OSHA-approved techniques. Hydro excavation uses precise incisions to locate utility lines, eliminating the need for guesswork. These can be done remotely and quickly, saving up hours of digging time and the possibility of exposing dangerous utility lines. Now, only what needs to be exposed will be and work can carry on. We proudly employ a crew with advanced industrial training and extensive site-specific certifications such as drug testing, JSA procedures, as well as OQ and TWIC certifications. No more will unskilled laborers have to shoulder the heavy burden and risk life or limb.
4 Warriors Hydro Excavating's highly experienced team can assist you will all your excavation needs. Feel free to contact them at any time. Thank you and God bless!