One of the safest and more reliable alternatives to the traditional excavation methods you may have used in the past is hydro excavation. We are proud to say that it is one of the many services we offer. We use our trucks are properly equipped with pressurized water, in addition to using a vacuum that can be used to generate holes in the ground.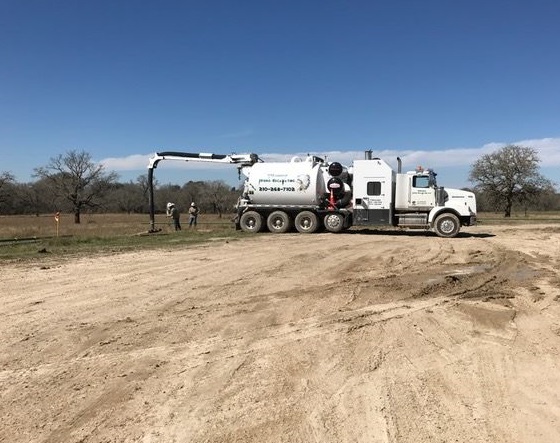 Utility Excavation
Hydro excavation continues to be one of the most used methods because the chances of damaging utility lines are low compared to using other methods. Pressurized water can be used for more than generating holes in the ground. Pressurized water can also be used to clean sewers and drains. After the pressurized water has been used to clean the drains and sewers, it can also be used to remove any waste or debris.
Excavation Methods
The excavation methods you may have used in the past probably resulted in an excessive amount of digging. Unfortunately, the digging methods that were used often in the past are not as safe and accurate as hydro excavation. Whenever someone makes an attempt to dig into the ground, there is always a chance that utility lines can be damaged because you are not sure where you are digging.
Manual digging takes a significant amount of effort, but using heavy machinery and construction equipment can be hazardous. On the other hand, hydro excavation does not require a significant amount of effort and it does not require as much labor as manual digging. Sewer lines and drains are generally placed underground, and this is why hydro excavation is a better solution.
When you use this method, you will be able to successfully dig underground without having the fear that something will be damaged. When you do not have to worry about possibly damaging lines and pipes, you will be able to finish the project at a faster pace. It does not matter if you need to clean your drains or if you are preparing to work on an excavation project, the hydro excavation process will be able to fulfill your needs.
For more information on hydro excavation, please do not hesitate to contact us today..