Hydro Vacuum excavation is the process of using water to safely uncover ground utilities. High pressured water breaks up the dirt while a large high-powered vacuum sucks it out to reveal utilities. Vacuum excavation can dig a deep hole with precision in a slight fraction of the time it takes an experienced person to dig by hand. Because it can be done with precision, there is far less mess and the process is non-destructive. Below we'll discuss why you should choose It.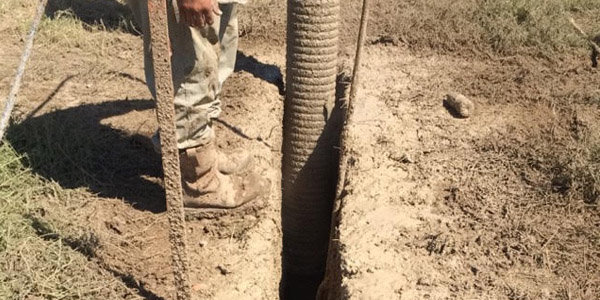 The top reasons to consider vacuum excavation:
highly cost-effective
less manpower
cleaner
can complete a dig without disrupting your utilities
vacuum excavation will pick up virtually any material such as rock, sand, mud and water
The types of projects that benefit from vacuum excavation include:
Utility companies and pipelines as they repair and install
Sump and catch basin cleaning
Excavation in high traffic areas
Clean-up of construction sites
Pipe and sewer installation and repair
Underground utility locating
Vacuum excavating is also referred to as soft excavation technology. When using this technology through the services of 4 Warriors, our clients will find they save money because of the precision of the process. Time is also saved because there is the surprise of unknown underground utilities is greatly reduced.
4 Warriors Hydro Excavating is a family owned company. Our experience and commitment to dependable, high-quality work will leave you satisfied and ready to call upon us when our services are necessary.