Hydro excavation is considered a non-destructive way to unearthing soil or digging. Hydro excavation is not mechanical as it uses a high-standard vacuum and pressurized water. The water fragments the surrounding soil. The leftover water and soil are sucked up and brought to a tank designated specifically for debris. The continuous process both removes and unearths dirt at the same time. So what is Hydro Excavation and why do you need it?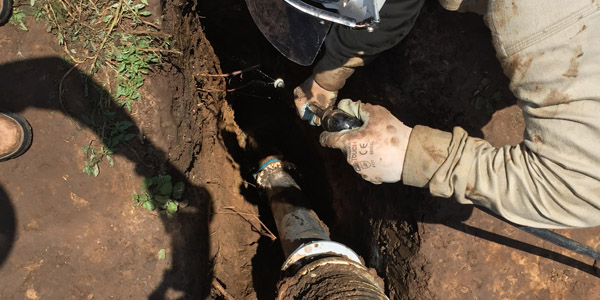 Hydro excavation is a great and safe process for a few reasons:
Using hydro excavation instead of alternative methods keeps underground utilities safer. This is because hydro excavation effectively keeps the utilities beneath the excavation area untouched. Alternative excavation methods can cause damage to the underground utilities making for a more dangerous excavation. This safe excavation can allow for work to be done on utilities that are exposed.
Hydro excavation can be done in the immediate area needed for repair without harming the surrounding areas. Other alternative methods could potentially harm the areas surrounding the excavation.
Hydro excavation is safer for the environment compared to other alternative excavation methods.
Hydro excavation allows for remote digging to minimize damage to the actual excavation site. Other methods may not allow for this to be done.
If you would like to learn more about hydro excavation or want to talk about an estimate or consultation, make sure to contact us. We are a family company whose expertise span multiple industries including, but not limited to Pipeline, Oil and Gas, Construction, Federal and State, and Environmental.