Hydro excavation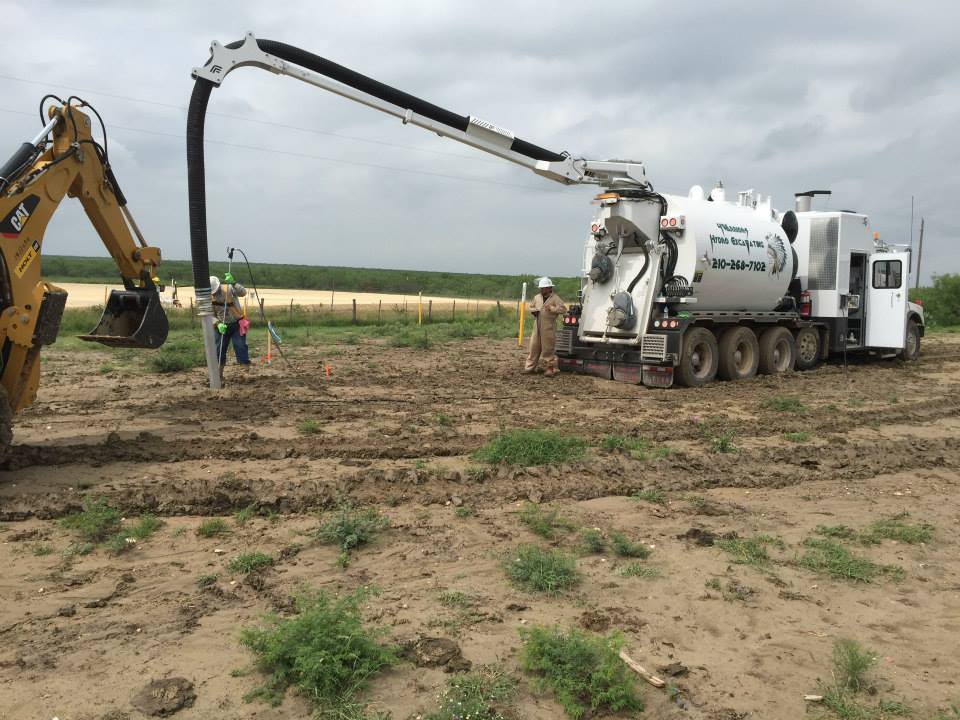 may not be a term most people are familiar with until they need it. There are a number of situations that warrant the services of a hydro excavation company, including:
Locating underground features like utility lines
Installing underground cables, pipes, etc.
Removal of underground debris
Sump clean out
There are plenty more, but you get the idea. These types of projects have traditionally been done either by hand or by equipment like backhoes and other machinery, but they can cause damage to unseen underground features as well as the environment, not to mention the ever-present risk to workers. And with hydro excavation, freezing temperatures are no problem.
With hydro excavation, highly pressurized water is pumped into the ground while at the same time the "slurry" being created is vacuumed out and into a holding tank. During this procedure, no underground cables, pipes, utility lines or any other features are damaged, eliminating the need for costly and time-consuming repairs, which ultimately result in project delays and missed deadlines.
Why choose 4 Warriors Hydro Excavating over other hydro excavation companies? The answer is simple: we care. We care about you, your project, your land, your family and the environment. We're a family-owned company that understands the importance of staying within your budget; our goal is not only to meet your expectations, but to exceed them. Our operators, technicians and equipment are the best in the industry, so you will always get our best on your project.
When you need hydro excavation services for your project, contact us to discuss how we can help.